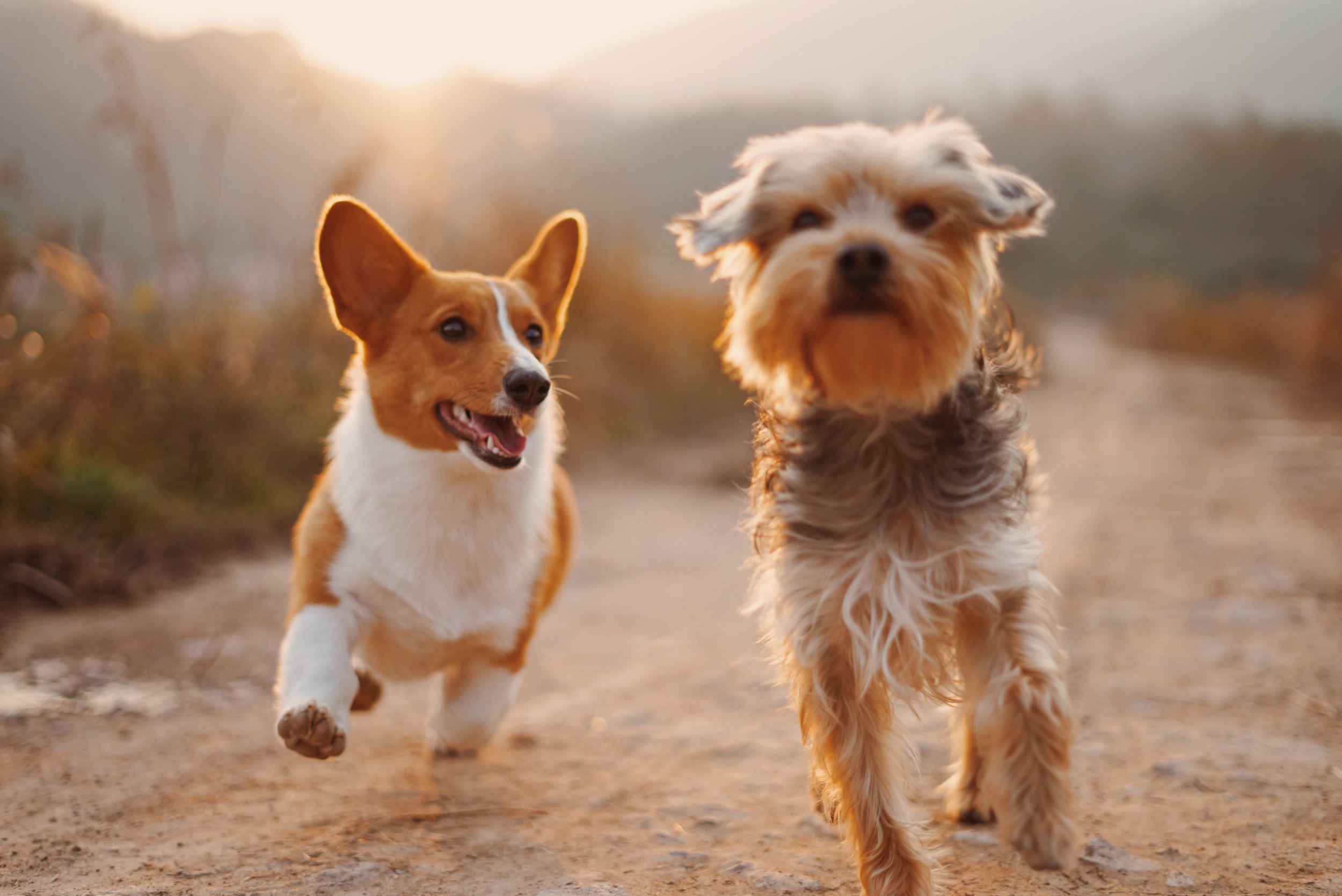 Big or Small, we take them all!
private in home training session
(Including Aggression and Anxiety Rehabilitation)
Sessions usually last about an hour and include travel and initial consultation.
Sessions are tailored to your dogs individual needs and are usually performed in home unless requested otherwise. $60
We provide rehabilitation for both animal and human aggression
training package
(Including Aggression and Anxiety Rehabilitation)
The Training Package includes 4 private training sessions at a discounted rate. The Package allows the trainer to make a full personalized plan for your dog to ensure optimal success. Training sessions can be in owner's home or requested location. $220
canine good citizen
"The Canine Good Citizen Program (through the American Kennel Club) teaches good manners to dogs and responsible dog ownership to their owners. The 10-step CGC test is a non-competitive test for all dogs, including purebreds and mixed breeds. It is a prerequisite for many therapy dog groups and some homeowner's insurance companies encourage CGC testing. There are also an increasing number of apartments and airlines that require dogs to pass the CGC test." It ensures that your canine is a perfect four-legged citizen in public areas. For more information please visit CGC testing website
If your dog is already ready for CGC testing, we do offer just the CGC Test
(Cost may vary depending on testing location)
off-leash remote collar training
Do you wish you could take your dog out on hikes without the struggle of a leash? Do you want the ability to call your dog back from up to a 1/2 mile away!? Off-leash e-collar training allows you and your dog that kind of complete freedom and safety! Inquire today!
10 day Board and train program
This intensive lifestyle program is effective by immersing your dog 24/7 in our training routine, which includes daily doses of structure, exercise, socialization, and supervised play. This is a great option for owners who are looking for excellent obedience (under high levels of distraction), or owners dealing with behavioral issues or aggression. With a strong focus on behavioral training and modification, our board and train program teaches your dog how to react and behave in any environment. Your dog will stay in the trainer's home for 10 days and become part of the pack. We will send you picture and video updates ever few days of your dogs progress, so you'll never miss a thing. The Board and Train program begins with a detailed consultation, so we can understand exactly what behavior and obedience areas need work. After the consultation, we will pick up your dog for the next 10 days. If your dog is not ready by the 10 day period, (some dogs learn slower than others!) we will keep your dog until they are ready for drop off at no extra cost! When your pup is ready, we will drop them off and go over all the new commands and rules to ensure a smooth transition. After drop off, you and your family have 2 additional training sessions you can use at any time! $1450
What your dog will learn:
Name, leave it, sit with visual command, down with visual command, extended stay, come, and place.

Crate Training

Proper Leash walking with all commands

Any Behavior Modifications: Jumping, barking, chewing, etc.

Canine Good Citizen Training and Off-Leash E-collar Training can be added

Door Manners (when guests arrive)

This is NOT a Kennel. Dogs will be placed in the trainer's own home and become part of their family during their stay.
(Proof of Vaccinations are required!)